Like any important event in life, the achievement of a degree brings enthusiasm and excitement to the person involved in this event.
Parents, relatives and friends are extremely happy during the celebration, without containing their joy. For this reason Luxury Unique Gifts offers the most interesting graduation gifts, the best products for perfectly sealing important and precious moment in life.
Refined objects and special presents can enhance the environment or make your surroundings unique, adding a touch of class and originality. Our selection include beautiful desk accessories such as a genuine calf leather blotters, made using resistant and rigid structure, which will last over the time. Made in Italy will guarantee high quality raw material, outstanding quality of the workmanship, and amazing look thanks to the right color tone you will choose among the 11 different shades available.
Also the blotter in openable version, will allows you to store some documents and sheets keeping your table tidy. Both products are made using no-scratch leather, therefore will not wear out over the time.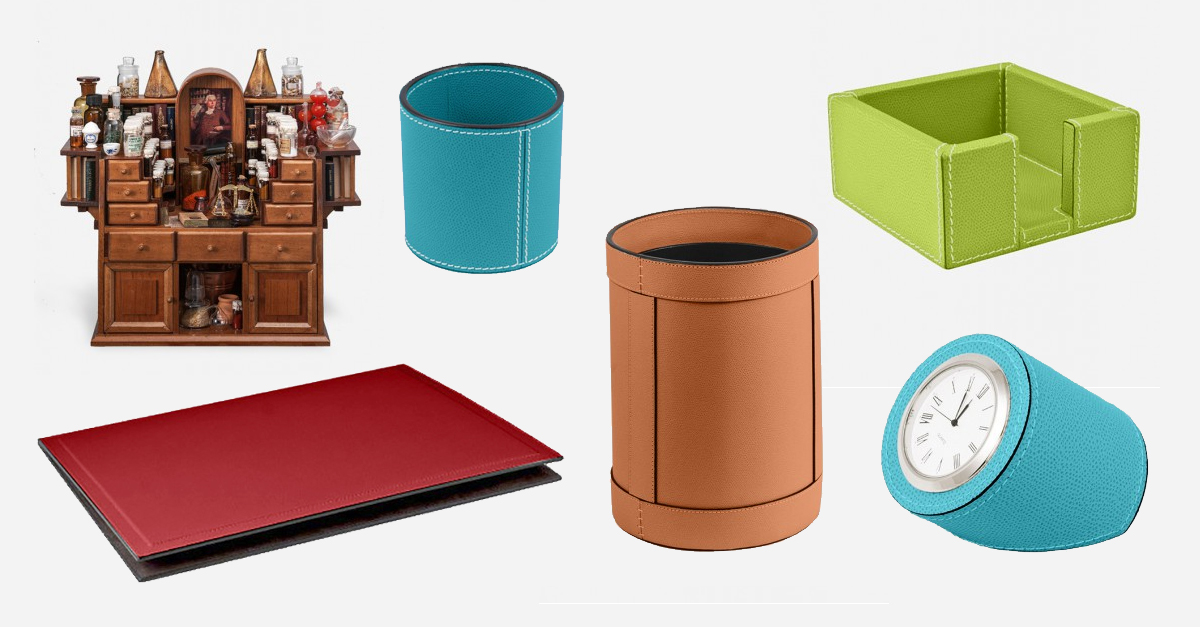 Luxury Unique Gifts offers some other special products, such as beautiful leather pen holders, completely made in Italy, available in different shapes, which easily will match with your office and rooms, like the classic cylindrical version for example, or the elegant square version; yet the rectangular one etc.. all of them will keep pens and pencils in one place, make tidy all around.
Also in this case the choice with regard to the colors is quite wide, you just have to pick the one you prefer. The range of refined and luxurious items of Luxury Unique Gifts also boasts beautiful and elegant mouse pads, notepads, leather book covers, A4 tray, document holders and binders, wastepaper baskets, desk clocks, bookends, valet trays, boxes, baskets, umbrella stands, key rings and many other products, all strictly made using genuine calfskin, treated and processed in Italy.
Luxury Unique Gifts will give the certainty of getting the best solutions and products, high quality and safe buying, receiving products of the best manufacturer, signed by the Made in Italy. In order to even make your purchase special, you get the chance to pick your favorite the color, and still you will be able to ask for customizing your purchase by adding initials or any sort of dedication or small sentence. A fantastic opportunity to make your gift even more precious and special: this will mean making it truly unique.
Browse through our graduation gifts selection.