The elegant leather table coasters offered by Luxury Unique Gifts are ideal for adding class to your everyday life. You can decide to get individual coasters or refined sets in different shape and color, among which you will certainly find the best match for your needs, contributing to enrich the surrounding environment thanks to the special and original style that characterise them.

It is the perfect item to use for your guests, serving them special wine or for an aperitif, having previously taken care to place your elegant coasters on the table. Each surface will be perfectly protected from those annoying "circles" left very that by glasses , risking to leave stains or ruin a precious table or any furniture in your house.
Some of our coasters are made of metal entirely covered with real leather, which makes them indestructible over time, and others are entirely made of semi-flexible and waterproof leather, ideal for protecting the most fragile surfaces.
It's the perfect idea for those who love inviting friends at home for spending time together, drinking a couple of drinks or wine.
At the same time these coasters are an elegant and refined solution for business meetings, matching with the style of your studios and offices.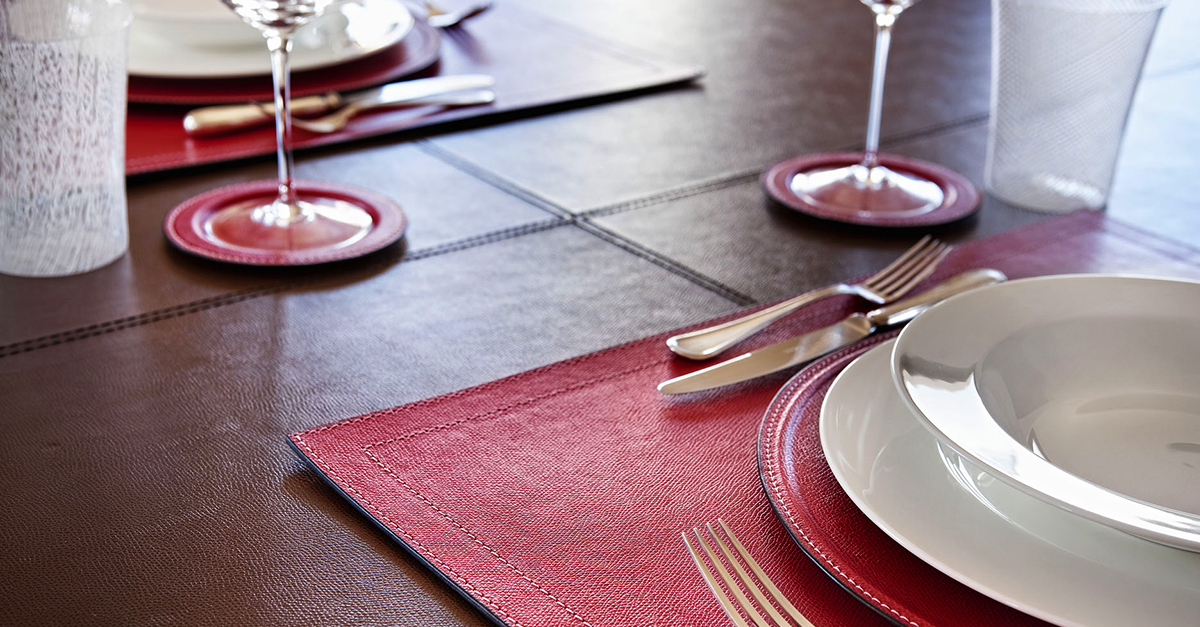 If you wish it will be also possible to make your purchase even more precious, adding personalisation to the coasters by engraving your initials using hot printing on the calfskin, but also having the possibility to decide whether or not getting tone-on-tone stitching.

This category includes sets of square leather coasters, with a wooden base covered in genuine leather. The set is of 6 original designed table coasters, available in a wide range of colours, from pastel tones to more intense and dark shades, matching perfectly with your modern or classic tables and furnishings. Table coasters can be placed and stored in its own base after use, stacking each piece on top of each other so you can easily dispose them for the next occasion.

These handcrafted, made in Italy products are therefore perfect for your needs, as well as a smart gift idea, intended to be used within a family context and for events or business meetings.
The leather is water proof and highly resistant to scratches, ensuring maximum reliability and durability over the years. Choose the size and color you prefer, and complete your purchase by having your initials engraved: a personalised detail.
Browse our table costers selection.