Murano glass might be compared to a champagne glass: an unique product coming from the history of a territory and the skill of its craftsmen.
During the 13th century, in Murano, an island of Venice, lived the best Italian glass artists. These artisans were the absolute elite in creating beautiful glass objects, jewels, etc.
Murano was so special and very appreciated at that time: even when glass (making) techniques spread from Murano to producers in other regions of Italy, most of them decided to keep the craftsmanship of jewelers and glass makers.
There was a general consensus to maintain the Murano name as a way to recognize the original designers and inventors of this beautiful art.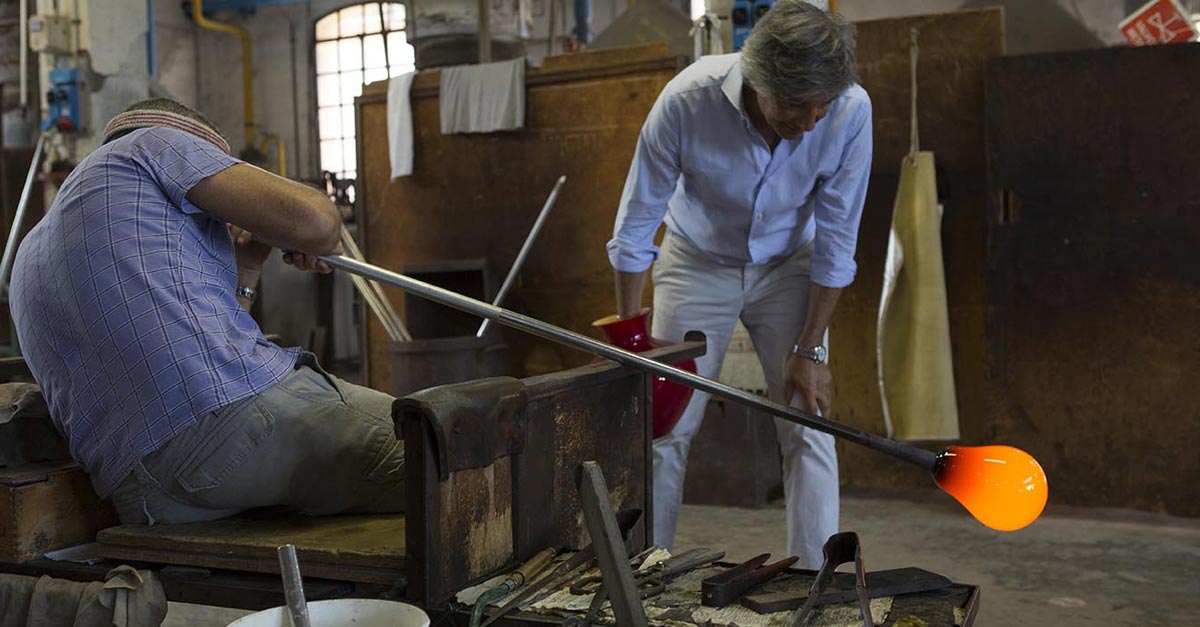 Murano glass is now available in an incredible variety of styles and shapes. In addition to the famous multi-colors and enamels, the best glass producers in Italy have also designed and created the stunning crystal and "milky" glass, along with the most beautiful and captivating among all styles, the "avventurina", which is special glass containing golden threads.
The production process of Murano glass could never be automated, so all the gracious vases, glasses, sculptures and jewels are still entirely made-by-hand by the greatest Murano artisans with particular attention to details.
The production process of Murano glass has not changed over the centuries. The glass is made using very fine silica that is melted and transformed into high quality glass.
Several compounds are added to the glass to extend its malleability over the time after the colors have been added. For example, to get an intense red color, sometimes is necessary using a golden solution specially created.
These particular methods and the craftsmen knowledge define the Murano glass an extremely unique product. The quality is not only satisfactory; but impeccable and perfect.
Luxury Unique Gifts Murano Glass collection
In our catalogue you will find a wide range of Murano glass product from two of the oldest and quality furnaces: NasonMoretti and Fornace Mian. Every single vase, chandelier, glass, carafe, centerpiece, chalice, sculpture is an unique and non-replicable masterpiece. Therefore set of glasses and vases, even if they look similar and realized using the same technique and compounds, are never perfectly the same making your purchase truly yours and original.