Are you looking for gift ideas intended to your personal doctor, for a friend who practices this profession or for a doctor who has been particularly brilliant in solving a health problem?
You will be pleased to know that Luxury Unique Gifts offers a wonderful selection of gifts for doctors perfect idea to thank someone or simply to wish a happy birthday, a happy new year or a merry Christmas. All this objects are designed to make happy the people practicing or dealing directly with this profession.
The gifts for doctors that you will find here represent all the quality and refinement of Italian craftsmanship, able to tansform the smallest of details unique and special. Luxury Unique Gifts propose a splendid miniature library full of details that "tell" the history and thr life of a doctor: surgical instruments, distillation equipment, medical tables, leather medical books enhanced by gold-printed titles and precious formulas in paper. All reproduced in a perfect miniature wich will conquer the observer at first sight. This beautiful bookcase is available in two different sizes (one 54cm tall and the other 42cm tall) and you can customize it for example by choosing the titles of the books that will be part of your collection.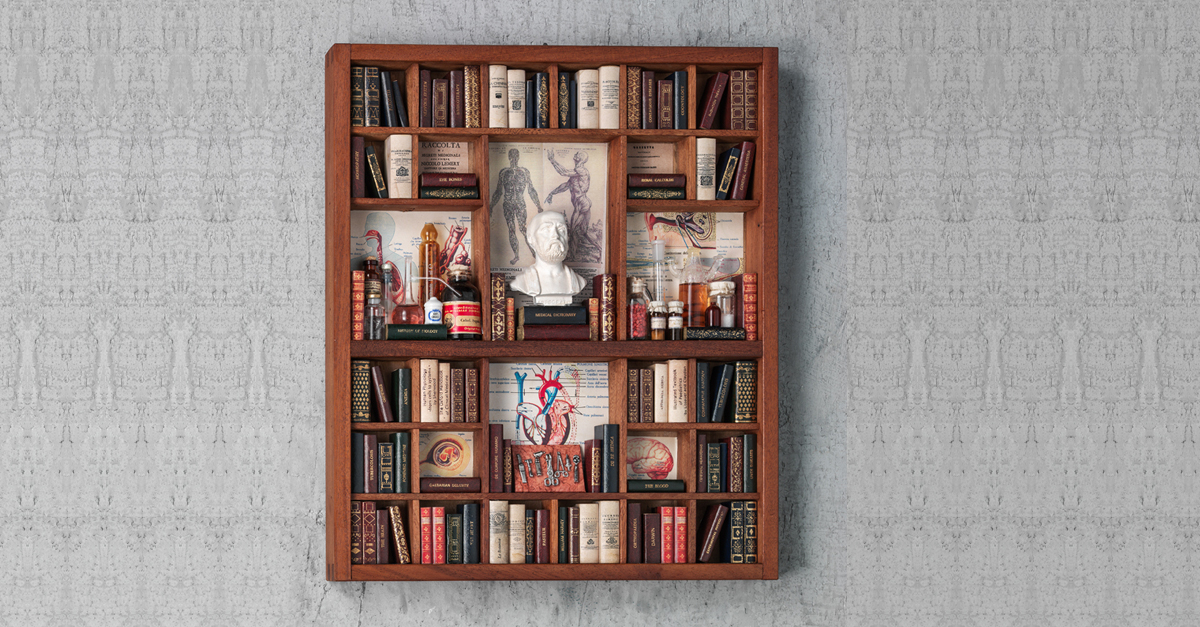 Miniature libraries
The second gift idea of this interesting category is a miniature, related to the subjet of pharmacy: here there is representation of this theme showcasing important texts of pharmacy, as well as ampoules, bottles, vials, appliances used for distillation and medicines. A window on the past that describes in a meticulous way the everyday life of those who practiced this fascinating profession, easy to customize (if you'd like to) according to your preferences or those of the person who will receive this gift: extremely original and creative at the same time. Another great artistic gift could be a particular miniatuized - piece of furniture hypothetically belonged to those who have made the profession of pharmacy and alchemy.
The objects, drawers and work tools displayed on this beautiful piece of furniture, tells about the daily life of those who practiced this profession: powders, medicines, alembics, various bottles and many books, ampoules and scales. Among the books that are placed on the shelves, there are titles mostly used by doctors and pharmacists of the era, whose titles can changed with the one you prefer and be customized according to individual preferences.
Luxury Unique Gifts offers you the opportunity to make a gift that is really appreciated able to tell the history of a noble profession as doctor, bringing to memory images, showing the tools and magnificent composition letting your imagination going back in time, looking through your own memories.
Browse our gifts for doctors selection.