How to use Vouchers
1. Voucher codes

Luxury Unique Gifts sometimes offers to its clients a discount, in the form of a voucher code.

If you subscribe to the Luxury Unique Gifts newsletter, over the year you'll receive other vouchers valid on the entire catalogue or on specific products!
2. How do I use the vouchers?

Once you've registered and placed your chosen products in the shopping cart, you will be asked to proceed to the checkout.
In the checkout page, you need to digit the voucher code in the specific VOUCHERS field (see image below), then press OK.
The discount, if applicable, will be automatically added in the shopping cart summary (see image below).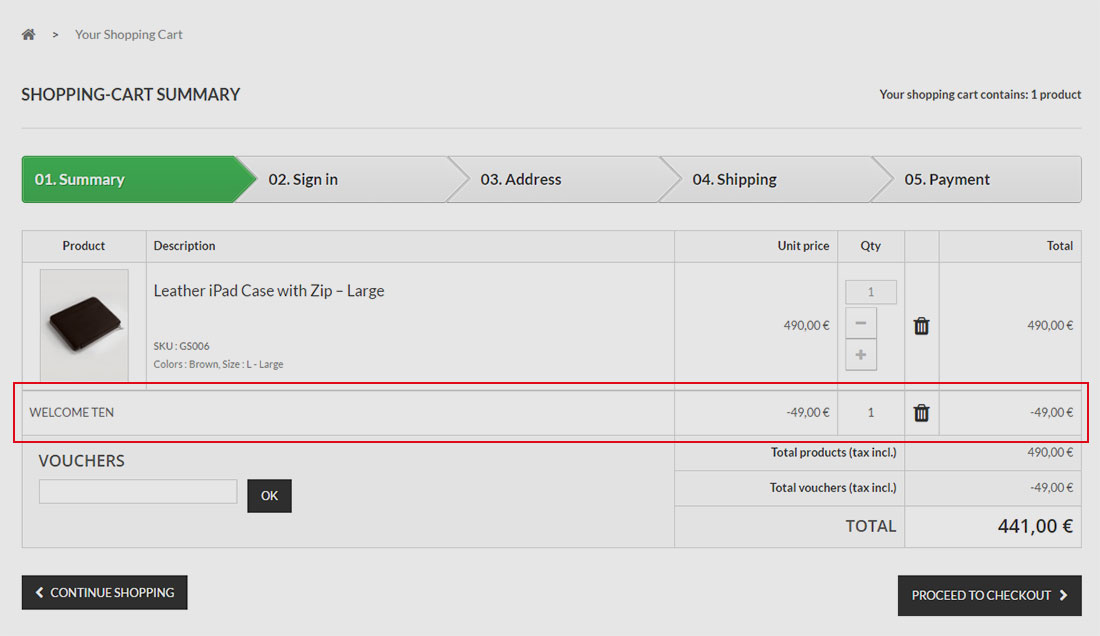 3. I received a voucher by e-mail, how do I use it?

All the vouchers can be used in the same way, by typing the promotional code in the specific field of the checkout page.
4. Can I use a voucher for more than one order?

Usually vouchers are valid for one order only.
5. Can I combine vouchers?

Usually vouchers cannot be combined.